In a time when no investment feels okay, Okay Bears is having its own bearish fun. Today we dive into one of the hottest NFTs and which blockchain it's surprisingly hosted on. 
Covered:
What is Okay, Bears?
Where & How To Buy?
What is Okay, Bears?
In a time when most NFT projects are in the red and in panic sell-offs, the emergence of Okay Bears has been quite fitting. Okay, Bears is having more than an "okay" time in this bearish NFT market. They are thriving. Even more surprising is the blockchain these Okay Bears are hosted on, which happens to be Solana, not the traditional powerhouse Ethereum blockchain we are used to.
Since the addition of access to buy and sell Solana NFTs on OpenSea, there has been an ongoing increase of NFT SOL projects launching, and the sales volume is following. These Bears were released to the wild on 4/26 at a mint price of only 1.5 SOL.
Sold out. We ARE Okay 👌🐻 pic.twitter.com/QxuLpeY1Jt

— Okay Bears (@okaybears) April 26, 2022
At the time of publishing this, and even with the FUD flying across the room, they have a floor price of 135 SOL. It should be noted that with how volatile the market is, this could drastically change by the time you may be reading this. They have 100X in a matter of 2 weeks. In a bearish NFT market, it seems the Okay Bears are living up to their name.
The next question everyone is asking is, what are they? Besides being one of the newer SOL projects to blossom and having ETH investors FOMOing in, they seem to have quite a strong community. It has been hard to miss seeing these Bears across Twitter feeds, especially when you would have thought it would have been dominated by Otherside chatter and posts.
Along with their strong community, they have a Blueprint instead of a traditional Roadmap. You can check out their Blueprint here. A lot of what is included in your NFT industry standard. Within their official Manifesto, they have a chill, welcoming, transparent vibe, and it seems to be paying off.
I haven't been more excited to press the "tweet" button. pic.twitter.com/3covAV9iIP

— Nate Rivers 👌🏾 (@Nate_Rivers) May 3, 2022
Recommended: This Is What Bitcoin Whales Are Doing During This Dip
Where & How To Buy?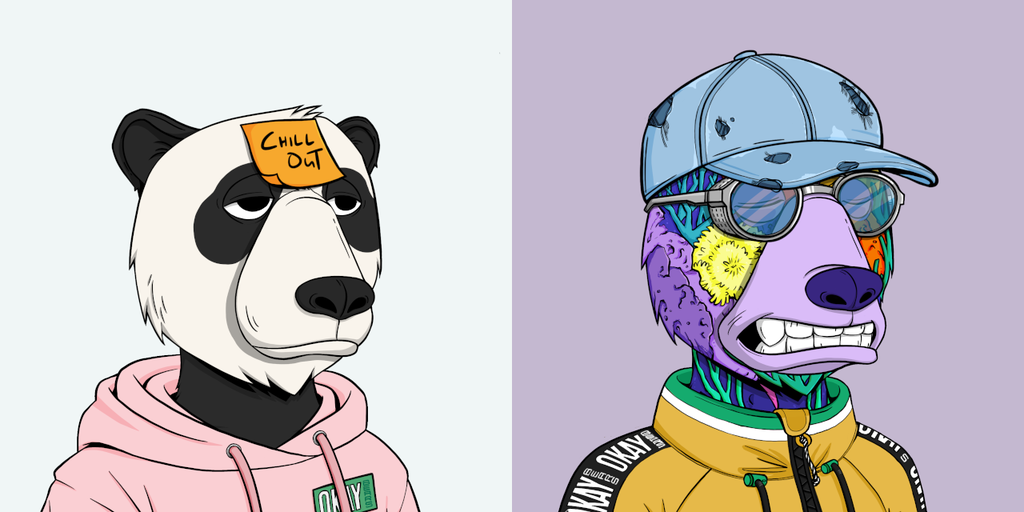 As mentioned above, they sold out via their mint on April 26th. Now they will need to be purchased on the secondary market. Due to OpenSea supporting SOL, you are now able to buy these and any other SOL projects directly on OpenSea. Additionally, you can purchase them on the native Solanart.io page, which can be found here. Be sure to have the appropriate amount of SOL and a supported wallet set up. Once you have these items, you are now ready to shop!
It has been exciting to watch a SOL project move the way Okay Bears has these past two weeks, even more, impressive in this overall bearish market. Time will tell if these are over or underpriced, but it will be interesting to see if these okay bears turn great.
Recommended: The Otherside Drop: I Did Something I Wasn't Supposed To Do…